Registration:
To register for SyncMonkey's 15-day free trial go to https://my.syncmonkey.com/register and fill out the following Information:
First Name > Last Name > Company Name > Email > Password > Confirm Password
Click the 'REGISTER' button to complete.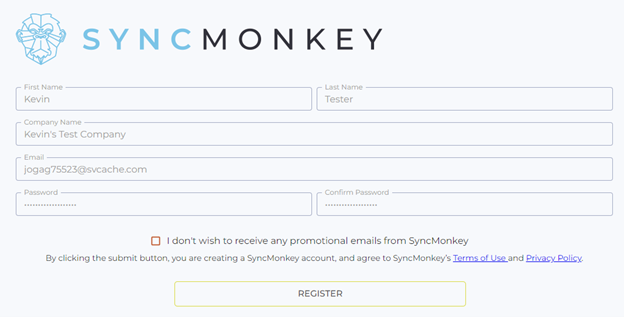 *Note – Your registration and account information will automatically transfer over if you decide to purchase a License after your 15-day free trial.*
Check your email inbox for the 'Activate user for SyncMonkey' email: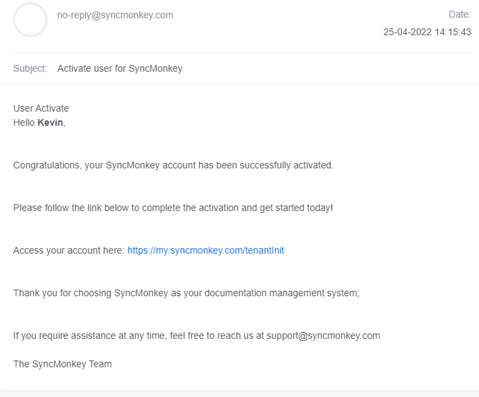 Click the link in the Email and enter the following information:
Email and Password
First Name, Last Name and Department (optional)
Company's Name, City, Address, Province (or State), Country, Postal / ZIP Code, Other Documentation Systems Used (optional).
Read and Agree to the Platform EULA Agreement
Choose a plan that best suits your company; Basic, Intermediate or Premium
Click the login and enter your new SyncMonkey credentials!
Once you log in for the first time you will need to enable 2FA options by entering a phone number: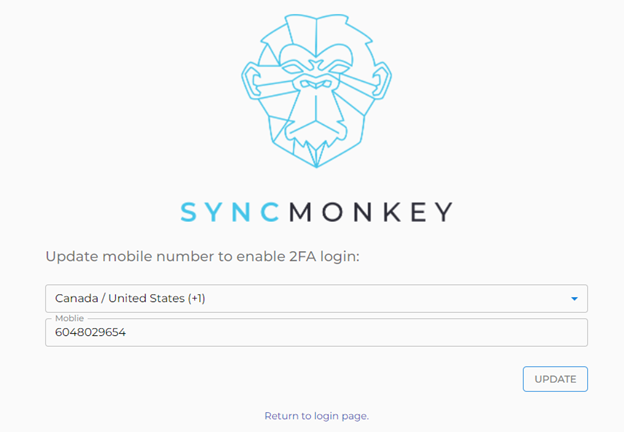 You can use either email or mobile phone authentication by clicking on one of the 'SMS token' or 'Email token' options below: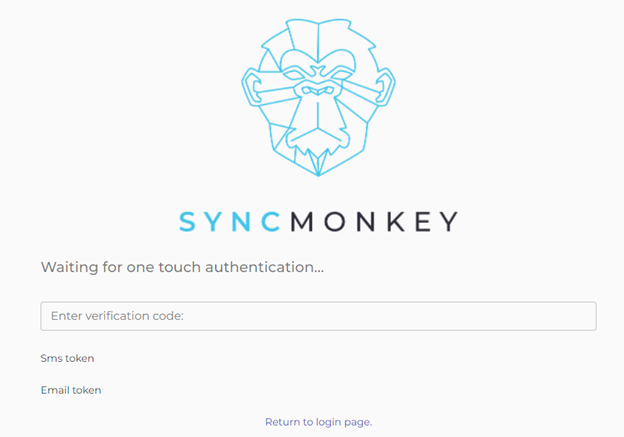 Input the verification code sent to your phone or email and hit enter on your keyboard to proceed.
To learn more about SyncMonkey 2FA, and our integrations with Twilio Authy and OneLogin click here: https://kb.syncmonkey.com/knowledge-base/multi-factor-authentication/
Once you Login click the dropdown menu beside your name on the top right hand corner of the screen and click the 'Company Settings' tab:

From here you can enter:
Company Details – Including your logo, address, themes, and formatting
Billing Information – View invoices, enter card information and choose plan from this section
Manage Users and Security Roles – Add new users and choose/create customizable security roles
Customizable Tabs, Categories, and Templates
Add integration extensions
Manage Client Portal users
Share companies with other SyncMonkey tenants
For more information about each specific section, you can visit: https://kb.syncmonkey.com/
If you have any questions about registration, please email support@syncmonkey.com and a representative will be in touch ASAP!